Step 1 - Place bristles along the gum line at a 45 degree angle. Gently brush using a circular motion along the outer and inner tooth surfaces.
Step 2 - Brush each tooth individually. Tilt brush vertically behind the front teeth. Using the front half of the brush, use the same circular motion.
Step 3 - Place the brush against the biting surface of the teeth and use a gentle back-and-forth motion. Brush the tongue to remove odor-producing bacteria.
How do I use Dental Floss?
A proper flossing method is vital to ensure the time you are spending flossing is actually cleaning your teeth. First, begin with about 18 inches of total floss; leave approximately 6 inches to floss with, and wind the remainder around one of your middle fingers.
As you begin, rather than bringing the floss down in a straight line, be sure to create a 'C' shape with the floss by curving it around the tooth; this ensures you are cleaning the entire surface as opposed to just the side. Gently move the floss up and down the surface of the tooth, and then reverse the C-shape to repeat the process with the adjacent tooth. Prior to moving onto the next set of teeth, unwind your clean floss from your first middle finger and transfer the dirty floss to your opposite middle finger by winding it. Repeat until all teeth have been cleaned, and be sure to use clean floss each time to avoid simply transferring bacteria and debris.
Fluoride, a substance that's found naturally in water, plays an important role in healthy tooth development and cavity prevention.
Fluoride combats tooth decay in two ways:
1) It strengthens tooth enamel, a hard and shiny substance that protects the teeth, so that it can better resist the acid formed by plaque.
2) Fluoride allows teeth damaged by acid to repair, or re-mineralize, themselves.
Fluoride cannot repair cavities, but it can reverse low levels of tooth decay and thus prevent new cavities from forming.
The American Academy of Pediatrics recommends that these fluoride supplements be given daily to children between the ages of 6 months and 16 years. The dosage will change as your child grows. Only children living in non-fluoridated areas or children who drink only non-fluoridated bottled water should receive supplements.
Most children get the right amount of fluoride through a combination of fluoridated toothpaste and fluoridated water or supplements. Too much fluoride before 8 years of age can cause enamel fluorosis, a discoloration or mottling of the permanent teeth. This condition is unsightly but harmless and often can be treated with cosmetic procedures.
What is the best kind of toothbrush?
Generally speaking, a soft bristled toothbrush is best. Whether you use a manual toothbrush or an electric, anything harder than soft, is too hard. Stiff bristles may give you that clean feeling, but they can also abrade your teeth and cause gum recession.
Tooth decay, also know as dental caries, is caused by acids which are produced by bacteria in the presence of sugar. To prevent decay bacteria, sugar and acids must be periodically removed by way of brushing and flossing. Simple tips like, don't sip sugar drinks such as soda, drink the soda straight down as constant sipping is harmful. Ask Dr. for other tips to prevent tooth decay.
How do I use dental floss?
Floss is cheap, so don't be stingy! Tear off about a forearm's length to start. Wrap one end around the middle finger of one hand to "anchor" it and pick up the other end about 4-6 inches away with the middle finger of the other hand. This allows you to manipulate the floss with your thumb and fore finger. As you soil a section of floss, "reel" in another 4-6 inches of clean floss with the anchor finger as you release the floss with the other finger.
Once you get the floss past the tooth contact, move the floss up and down, perpendicular to the tooth. Never shoe-shine the teeth in a back-and-forth motion! You will either notch your teeth or cut your gums, or both!
How often should I get x-rays?
For most people, a complete radiographic survey should be done every 3 years, and a 'check up' or 'recall' set every 6 to 12 months. A complete set of x-rays is estimated to expose you to the same amount of radiation you get on a flight from San Francisco to Seattle. Doctors use x-rays as an aid in diagnosing problems. Without x-rays 'seeing' the problem will be difficult if not impossible.
How often should I get dental checkups?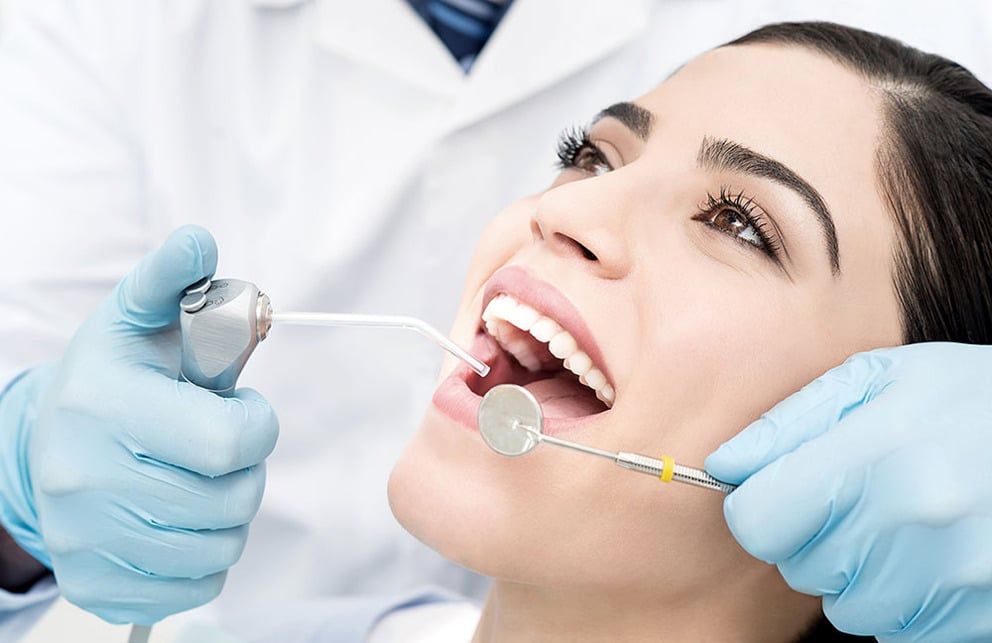 For people without any periodontal disease, a check up and cleaning every six months is standard protocol. People who have active periodontal disease or who have been treated, should have a check up and cleaning every three months.
Plaque is essentially the start of gum disease problems. Plaque is a build-up from bacteria in the mouth and particles from the foods you eat every day.
Once sugars are introduced to plaque, it turns into a tooth eating acid that sits just above the gum line. If regular oral care isn't standard, the acid will start eating at the teeth producing cavities and the plaque can cause gum disease.
Plaque that is allowed to sit for a prolonged period of time can cause cavities, gingivitis, and other problems in your mouth. If it's left longer than that, serious dental procedures may be required to restore your decaying smile.
Suppress the urge to avoid cleaning teeth that are sensitive to cold! Teeth that have suffered damage from gum disease will always be more sensitive to cold. Avoiding them only makes it worse.

After any dental treatment, teeth may become sensitive. This is their way of letting you know that they've been injured. Any injury (cavity, tooth clenching/grinding, gum infection) can injure the nerves in a tooth. This should not last long if the teeth are kept clean. If the teeth are not kept clean, the sensitivity will remain or get worse.

If your teeth are especially sensitive, consult with your dentist. This could be a sign of the need for root canal treatment, a gum tissue graft, a desensitizing toothpaste (with potassium nitrate), or a concentrated fluoride gel (0.4% stannous- or 1.1% sodium-fluoride) may do the trick.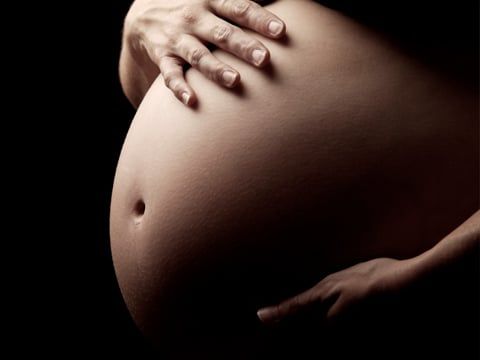 We ask that our female patients who are pregnant or think they possibly could be to inform us prior to your x-ray examination and dental treatment.
It is not uncommon for children to inadvertently 'bite' on their lips or cheeks, particularly following a dental visit where local anesthetic was used. The main reason why this occurs is the natural curiosity that a child has about the area of the mouth that is 'numb.' We try our best to explain to children that local anesthesia is temporary and we give them (and their parents) instructions on how to prevent 'lip biting.' In the event that this occurs, please notify our office so we can determine if your son or daughter will require treatment (i.e. antibiotics or pain medicine).
Saliva flow is important other than appearance and comfort. It keeps the mouth moist and aids in chewing, swallowing, digestion and speech. Dry mouth is a condition from the lack normal saliva flow.
Causes of dry mouth:
- Dehydration
- Emotional Stress
- Anemia
- Related to surgery
- Medical Conditions
- Medication
- Allergy
- Anti-depressant
- Blood pressure
- Some mouth washes high in alcohol content
Dry mouth symptoms:
- Mouth feels sticky
- Lips cracked and dry
- Tongue may have burning sensation
People who experience dry mouth are at high risk for developing:
- Cavities
- Gum disease
- Bad breath
Helping dry mouth:
- Chewing gum / lozenges
- Humidifier at night
- Maintaining good oral hygiene
Get The Care You Deserve!
Dr. Christensen would love to meet you and your family and provide you with the dental care you need and give you all smiles you deserve! Our office provides the dental care you need to achieve the beautiful, natural look you seek. We can even reshape your natural teeth to make them straighter and more youthful. Our office is easily accessible and makes it convenient to those living near Fresno to get the care they deserve.
Request An Appointment Online
Or call us today at: (559) 431-5551