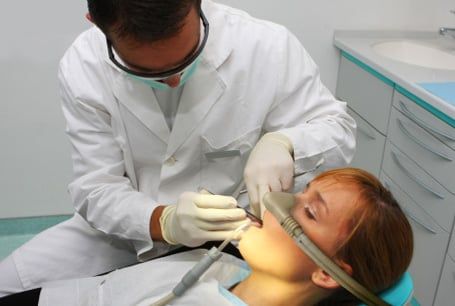 Nitrous oxide, also known as laughing gas, is most often used for patients who are mildly or moderately anxious or nervous. It eases their fears so that they can relax and receive treatment comfortably and safely. Nitrous oxide is administered by placing a small mask over the patient's nose. As the gas begins to work, the patient becomes calm, but is still awake and can communicate. When the gas is turned off, the effects of sedation wear off almost immediately.
Get The Care You Deserve!
Dr. Christensen would love to meet you and your family and provide you with the dental care you need and give you all smiles you deserve! Our office provides the dental care you need to achieve the beautiful, natural look you seek. We can even reshape your natural teeth to make them straighter and more youthful. Our office is easily accessible and makes it convenient to those living near Fresno to get the care they deserve.
Request An Appointment Online
Or call us today at: (559) 431-5551